OUR BRANDS
---
---
---
OUR RETAIL BUSINESS
---
SUCCESS WITH THE RIGHT PARTNER
Interested in owning your own fashion business? Make it happen with M.A. AL ABDUL KARIM & CO. complete franchise system and success formula. As a franchisee with M.A. AL ABDUL KARIM & CO. you will own a piece of a six-decade organization success and prestigious market position as the region's leading fashion manufacturer
All the way through, we will stand hand in hand in presenting full support with intensive business development training, media planning and complete support
In over 60 years of our fashion journey, M.A. AL ABDUL KARIM & CO. has always been enhanced and intensified by the market high-end skills and business expertise. That is why, for us, franchising is not only an exciting opportunity, but rather the representation of true identity and vision of our entire group.
We ask our partners to invest in the layout of their sales point in a good business location, good market awareness, the capacity to manage the store's sales team and the willingness to participate in our corporate culture.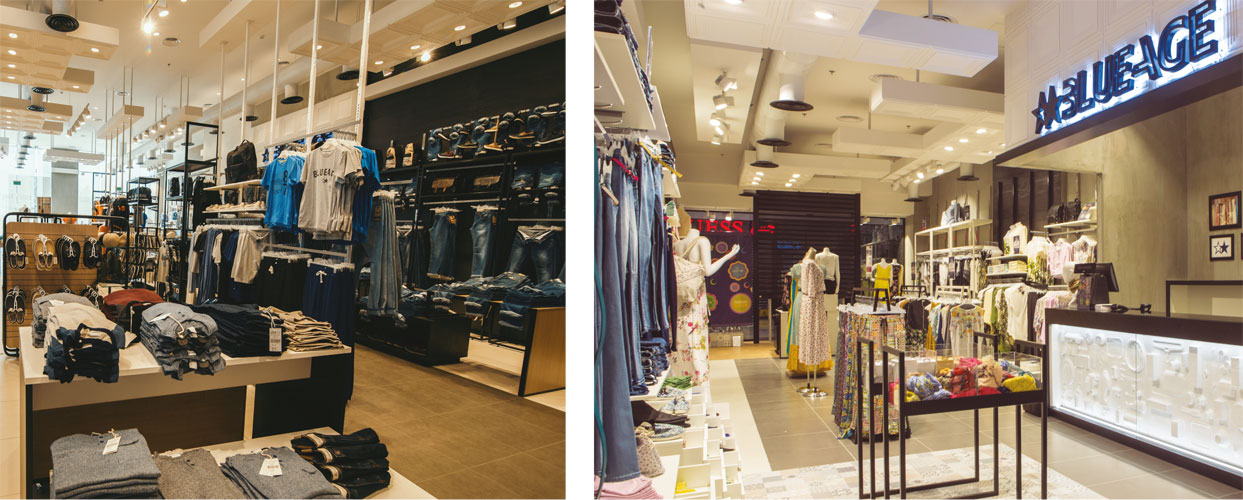 WHO WE ARE LOOKING FOR
---
We strongly believe that the success of our franchisees is based on our franchisee-selection process and your desire to succeed. The ideal franchisees for doing business with M.A. AL ABDUL KARIM & CO. are partners with whom we can establish a long business relationship, with business skills, a capacity of investment and a good knowledge of their market.
WHY FRANCHISING WITH US (AK FRANCHISING FORMULA)
---
ON CONSIGNMENT SALES
Our goal is to perfect every aspect of the business and grow into the largest, most profitable consignment sale. Accordingly, our franchisees will be granted a zero risk business model because they will only pay for what they actually sell, without the problem of surplus stock, which will be merely the responsibility of M.A. AL ABDUL KARIM & CO.
CONSTANT AND GURANTEED PROFIT MARGINS
Constant margins guaranteed. Thus, avoiding the greatest commercial risks, our franchisees will keep the same profit margin in both regular sales periods and during the sales.
OUR SERVICES AND SUPPORT
---
Throughout all stages of growth, M.A. AL ABDUL KARIM & CO. will provide you with comprehensive franchisee business development training. Just as the company seeks to simplify and strearnline the lives of its customers, it strives to make owning a franchise a seamless, straightforward experience.
Product Development: Our dedicated Research & Development team is constantly following the latest trends around the world. And maintaining the quality of products
Store design: You will have the design, layout, furniture and store setup
Comprehensive training AK will closely work with the franchisee to assist them continuously. After hiring your staff we will provide training in combination of classroom and practical experience
Marketing We have a great blend of digital marketing, social media and different strategies
Technology Providing a POS and other systems that can simply and effectively guide and control all stores activities, from sales statistics through monitoring your inventory
Site Selection Provide guidance and analysis in determining the ideal location for new store
Visual Merchandise Providing seasonal training for new merchandising processes and window display
MAIN STEPS TO OWN FRANCHISE
---
Complete Franchise Application Form After filling the form, member of AK franchise team will contact you
Find a suitable location AK real estate team will work closely with the franchisee to assist them in finding and securing the most suitable location, a member of our real estate team will analyze the site and even travel to the site to complete the review
Approval and signing the agreement AK will evaluate your financial standing, qualifications and back ground information. Upon approval a franchise agreement will be signed
Store opening and set up AK will provide training for franchisee staff, store design, this will include planning, ordering, construction and much more
To learn more, please click here to see our FAQs
Also you can send all your franchising inquiries to : franchising@ak.com.sa