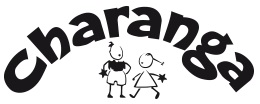 ---
Milla Med S.A. is founded in 1991 with the creation of the CHARANGA brand and enters the kids' wear sector basing its project on the quality of the garments and the vertical distribution. It soon becomes one of the leading kids' fashion brands in Spain.
Our differentiating factor comes from a brand philosophy with a clear orientation towards the CHARANGA Store. The main offices are located in the Andalusia Technology Park in Malaga, with a surface of more than 28,000 sqm. Our company employs more than 300 people
The brand mission is To create and commercialize children's wear via exclusive distribution, maintaining quality standards and unique design. The company is committed to enhancing the international expansion through franchising.
CLOTHING CATEGORIES: BABY, MINI, TEENS, SPORTSWEAR,FORMAL LINES and ACCESSORIES.